Our storage kitchen cart is the perfect solution for all your kitchen storage needs. Made with high-quality materials, this cart can withstand the wear and tear of daily use. Its convenient design allows for ample storage space and easy access to all your kitchen essentials. The cart's frame is designed with a nesting feature, making it easy to stack and store multiple carts in a space. This compact packaging also makes it simple to ship, and an excellent choice for minimizing shipping costs.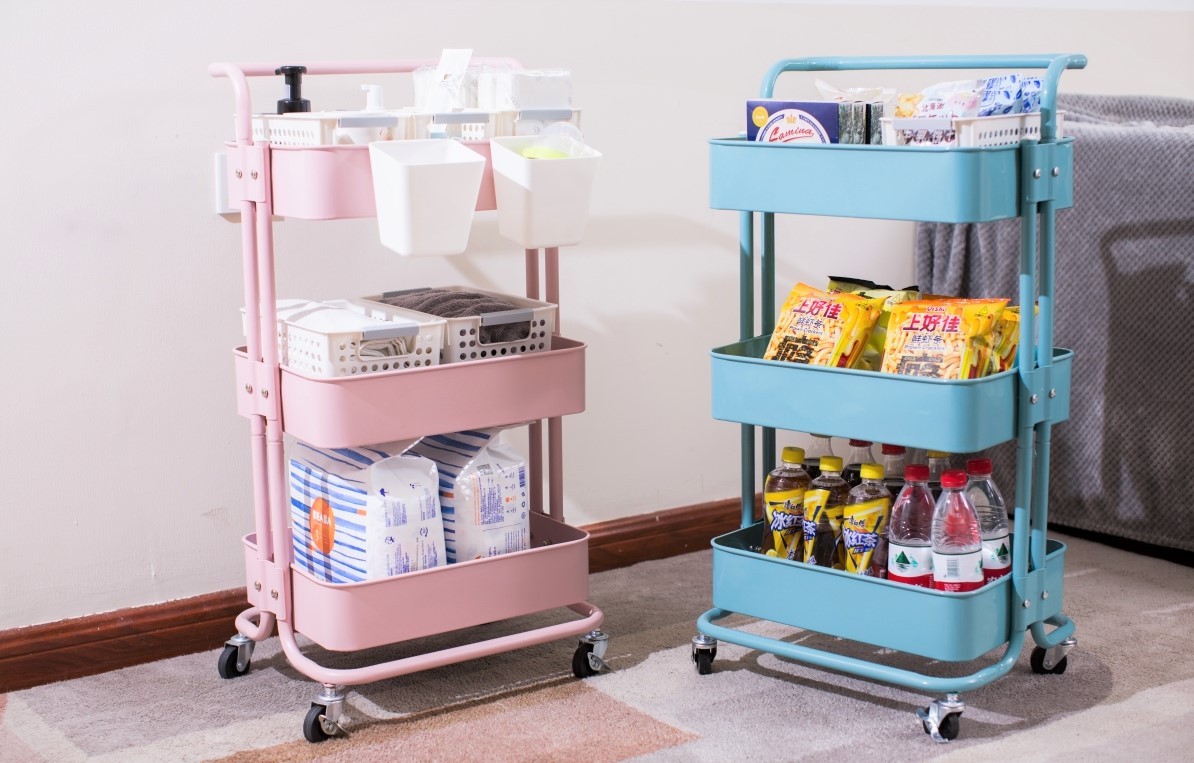 Customer benefits have always been L&S Furniture's No.1 priority.
Metal Furniture Expert
· Innovative metal furniture design and reliable quality
·
Costs-saving product solutions
·
Professional consultation
·
Market intelligence sharing
·
ISO, CE, IAC Gold Certified
18 years of export experience
18 years of export experience, 13 years as Alibaba Golden Supplier, 90% of L&S products exported to East Asia, West Europe & North American countries. L&S is always pursuing bringing storage trolley carts, metal racks, computer desks, etc. to the world(Italy, Switzerland, Spain, UK, United States, Brazil, Korea, etc.)
L&S professional service
L&S Furniture's effective sales team and trade operation system are tailored to solve your problems. We continue to improve business efficiency by providing professional pre-sales consultation, on how to reach your requirements, and always accompanying you throughout the after-sales process. Over the years, our team had a common understanding of what to do in adverse situations.
Powerful manufacturing
L&S c
overs a land area of about 75,000 square meters and has
6 automatic production lines, four connected CNC stamping machines, an automatic powder-paint spraying assembly line, a high-energy laser cutting machine, and welding robots. We
have a powerful and sophisticated production capability.